Software Licensing Overview
Software, broadly speaking, is intellectual property realized as program code.  Software may enter an organization from commercial vendors, contractors and/or from open source project distributions, or an organization itself may create software internally.  An organization may choose to retain software entirely for internal use; it may be used to offer a service to customers or partners; and it may be (re)distributed by the organization as a free-standing software product, as part of a software product or tool kit, or embedded in a device or other piece of equipment.
To govern acquisition, use and (re)distribution, most software today is released under one or more software licenses. Even software with no apparent license is still subject to copyright. Proprietary software, e.g., desktop utility software like Microsoft Word, is typically licensed under a "EULA" (End User License Agreement) that restricts usage to a single user or company site and prohibits redistribution and reverse engineering.  By contrast, open source software licenses offer few restrictions and encourage redistribution/sharing and access to source code. But open source software is more like free speech than free beer: acquiring open source software may be free of monetary cost, but the particulars of usage and especially of derivation and redistribution are stipulated by the governing license.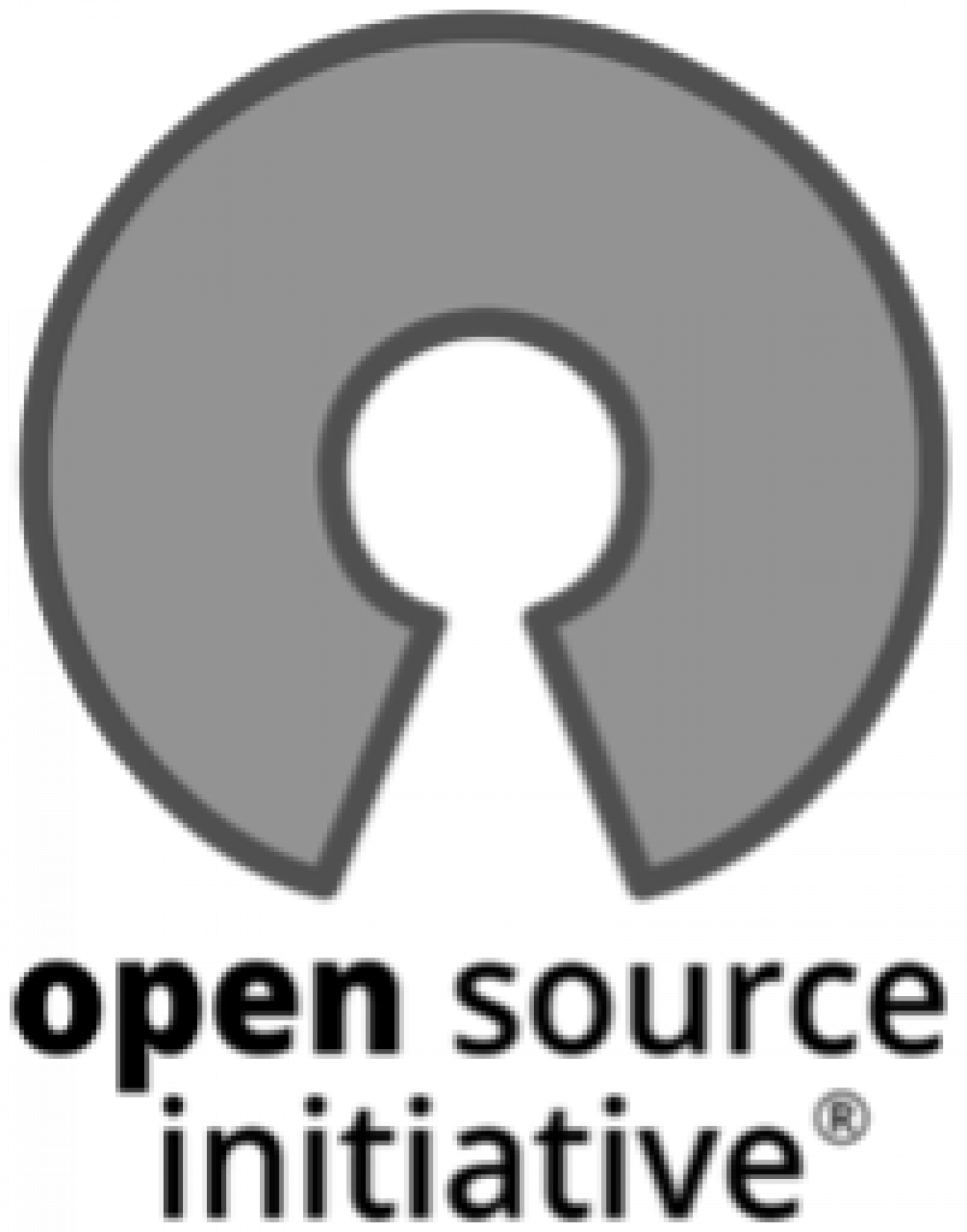 There are over 60 open source licenses under the purview of the Open Source Initiative (OSI), plus several thousand more self-styled "free and open source" licenses that may or may not conform to the principles laid out in the Open Source Definition, as follows:
Open source doesn't just mean access to the source code. The distribution terms of open-source software must comply with the following criteria:
1. Free Redistribution
The license shall not restrict any party from selling or giving away the software as a component of an aggregate software distribution containing programs from several different sources. The license shall not require a royalty or other fee for such sale.
2. Source Code
The program must include source code, and must allow distribution in source code as well as compiled form. Where some form of a product is not distributed with source code, there must be a well-publicized means of obtaining the source code for no more than a reasonable reproduction cost, preferably downloading via the Internet without charge. The source code must be the preferred form in which a programmer would modify the program. Deliberately obfuscated source code is not allowed. Intermediate forms such as the output of a preprocessor or translator are not allowed.
3. Derived Works
The license must allow modifications and derived works, and must allow them to be distributed under the same terms as the license of the original software.
4. Integrity of The Author's Source Code
The license may restrict source-code from being distributed in modified form only if the license allows the distribution of "patch files" with the source code for the purpose of modifying the program at build time. The license must explicitly permit distribution of software built from modified source code. The license may require derived works to carry a different name or version number from the original software.
5. No Discrimination Against Persons or Groups
The license must not discriminate against any person or group of persons.
6. No Discrimination Against Fields of Endeavor
The license must not restrict anyone from making use of the program in a specific field of endeavor. For example, it may not restrict the program from being used in a business, or from being used for genetic research.
7. Distribution of License
The rights attached to the program must apply to all to whom the program is redistributed without the need for execution of an additional license by those parties.
8. License Must Not Be Specific to a Product
The rights attached to the program must not depend on the program's being part of a particular software distribution. If the program is extracted from that distribution and used or distributed within the terms of the program's license, all parties to whom the program is redistributed should have the same rights as those that are granted in conjunction with the original software distribution.
9. License Must Not Restrict Other Software
The license must not place restrictions on other software that is distributed along with the licensed software. For example, the license must not insist that all other programs distributed on the same medium must be open-source software.
10. License Must Be Technology-Neutral
No provision of the license may be predicated on any individual technology or style of interface.
The Open Source Definition was originally derived from the Debian Free Software Guidelines (DFSG).
OpenTAP and Plugin Licenses
OpenTAP has been designed and licensed to provide the greatest possible flexibility to the developers of plugins.  The OpenTAP core is released under the Mozilla Public License version 2.0 license which:
Imposes no significant impediments or obligations to test and measurement users

Encourages (but does not require) contribution of modifications back to the OpenTAP community

Is compatible with other permissive open source licenses such as MIT and BSD
Next Time
In our next blog, we'll examine both business and technical considerations for creating, licensing and distributing an OpenTAP plugin.
Enriching the OpenTAP Ecosystem
The OpenTAP ecosystem spans the gamut of end-users to integrators to test equipment manufacturers and beyond.  New and incremental functionality from plugins is a key factor for making the OpenTAP platform attractive and helping test automation address the highly dynamic technology marketplace.
Take the first step.
 Visit OpenTAP.io and join the OpenTAP Community.
·       Learn about how to write and package plugins – Video: Creating OpenTAP Packages
·       Check out a template for building plugins
·       Explore the OpenTAP Project on GitHub