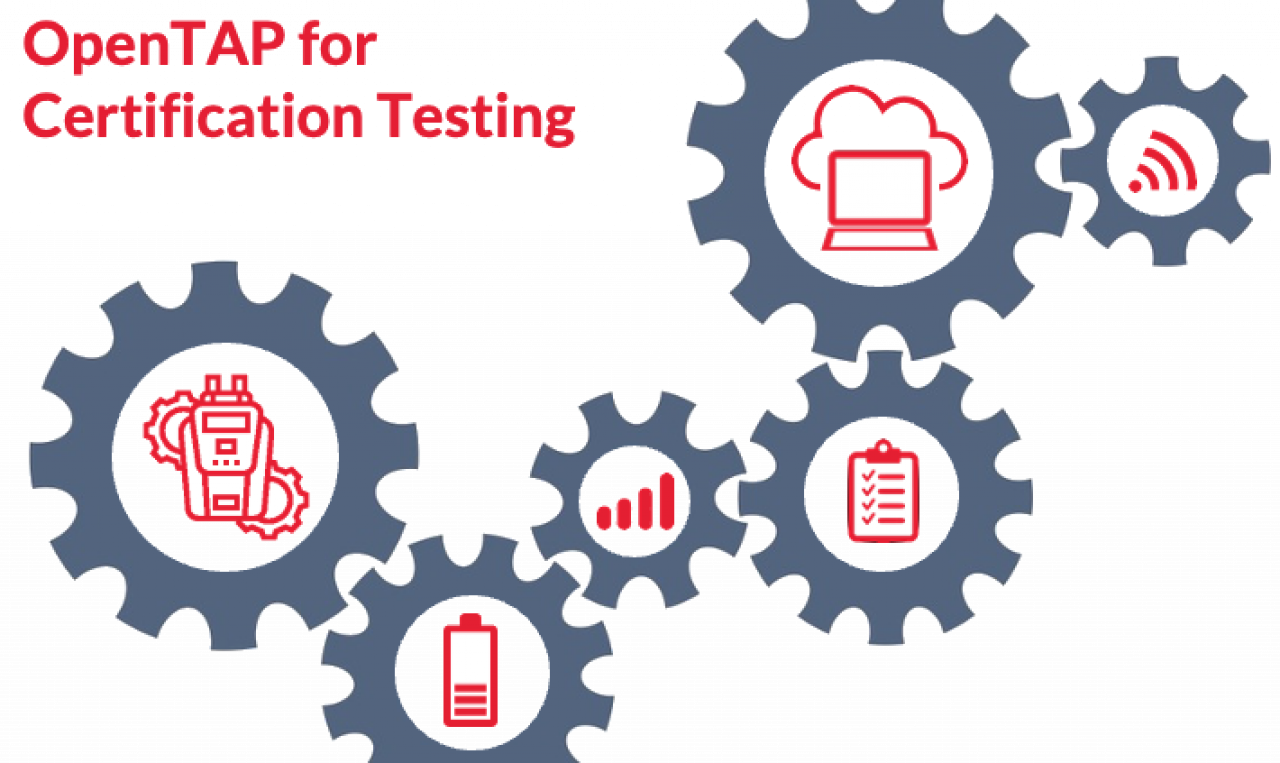 Certification is the formal attestation or confirmation of certain characteristics of an object, device, person, or organization. This confirmation is often, but not always, provided by some form of external review, education, assessment, or audit.
This blog highlights how OpenTAP can support and streamline product certification. Product certification assesses the real-world performance and functionality of designs and products from mechanical systems to electronics to wireless interfaces to almost any technology or testable attribute. Certification can cover adherence to limits on heat production, power consumption, radio and radiation emission to compliance with specific protocol parameters and other regulatory attributes.
Certification regimes span the gamut of industry and have implications from industrial equipment to consumer electronics, from physical objects to software systems. There are even certification tests for certification protocols (e.g., OpenChain).
Typical certification domains include
IT standards - operating systems, development tools, cybersecurity, etc.
Wireless devices with WiFi, Bluetooth, Zigbee, etc.
Mobile handsets and 4G/5G infrastructure
Power supplies and energy management

Life-critical systems in healthcare and elsewhere
Safety-critical systems in automotive, aviation, industrial control
Fire and smoke detection and air quality sensors
Some requirements, such as electromagnetic compatibility (EMC), radio frequency (RF), specific absorption rate (SAR)/RF exposure and safety, prevent products from interfering with other devices, cause fires or potentially causing health problems. These requirements are mandatory in most markets; but lack a universal standard, with regulations varying across country. Moreover, regulations are continually evolving to keep pace with rapid advances in technology.
Pre-Certified Modules?
One reason for non-compliance of final host products containing certification-sensitive technologies is that the interfaces involved, especially wireless ones, depend upon complete modules vs. chip-level integration. Such modules simplify device design and usually speed certification. However, they usually pre-certified by their manufacturers as free-standing independent units. Once integrated into final products, they can behave differently in context and may be subject to additional or different regulatory requirement.
Certification Testing
When device manufacturers (OEMs) design and commercialize products with certification-sensitive technologies, they look to both internal and external resources for certification testing. Internally, OEMs face a mixed bag of certification testing options
Internal / Self-Certification
Legacy test code furnished by chipset and module suppliers, primarily for device calibration, but not rigorous or comprehensive enough for certification purposes
In-house test and test automation code, usually throughput testing and higher-level verification routines
External / Certification Labs
Recertification