Most readers typically encounter OpenTAP on a test automation bench or in a testing lab. However, systems architects increasingly embed test capabilities in feature-rich products. This trend is palpable in the automotive ecosystem, where complex subsystems require comprehensive testing during prototyping, manufacturing, integration and post-deployment.
This blog examines the presence, functionality and benefit derived from embedding OpenTAP in three automotive application domains: electric vehicle charging, automotive networking, and cybersecurity.

Electric Vehicle Charging
Energy infrastructure is changing. The growing adoption of variable renewable energy (VRE) sources and distributed energy resources (DERs) in the form of solar, wind and battery storage is driving global grid modernization to help meet increased demand.
In the automotive industry, the electrification of vehicles is expected to create new charging demands on the grid, while also expanding the opportunity for energy storage through vehicle-to-grid (V2G) power applications. The evolution and increased complexity of a new hybrid grid leads to test challenges within EV/EVSE charging and grid-edge applications.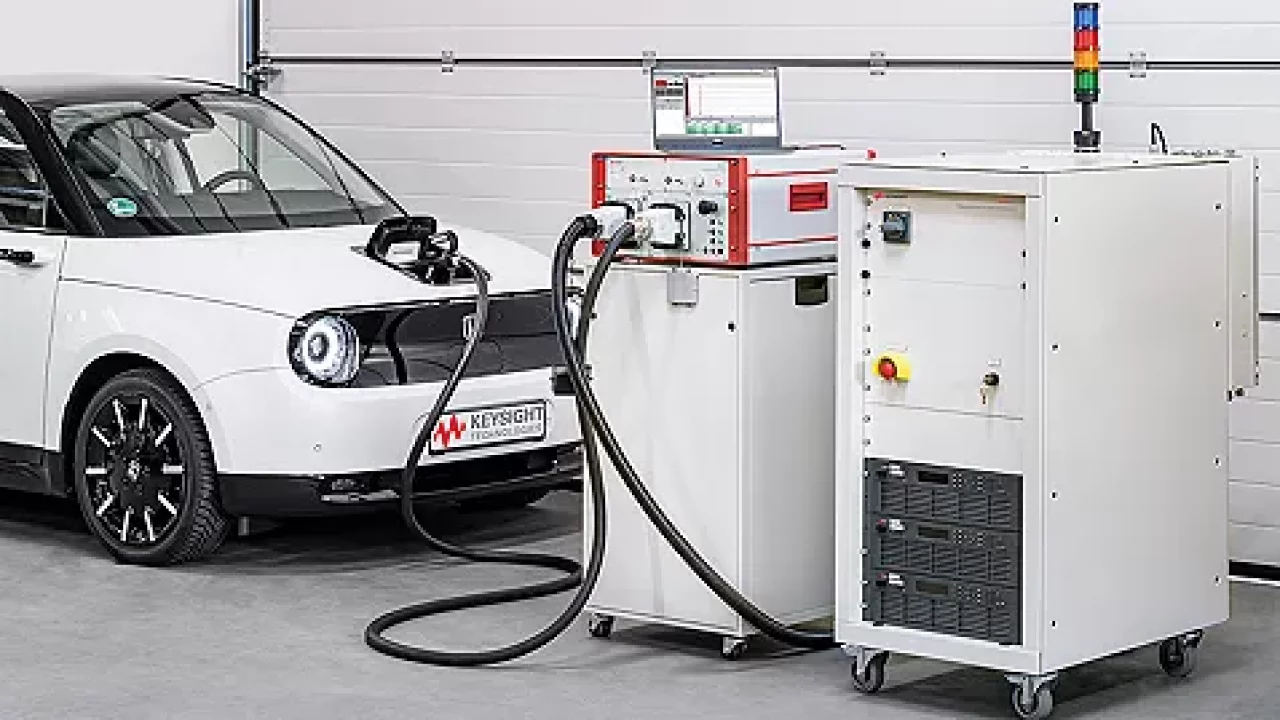 The Keysight SL1200A Series Scienlab Regenerative 3-Phase AC Emulator is an electric vehicle charging solution that builds on OpenTAP and integrates hardware, software and services for electric vehicle (EV) and electric vehicle supply equipment (EVSE) charging and grid-edge applications applications.
The SL1200A series offers
High-power, 3-phase AC and DC power integrated with EV/EVSE charging and inverter testing .

DC output for high-power DC charging test, up to 1,000 V DC and 120 kW

100% regenerative (bidirectional) power with > 85% efficiency to reduce the cost of test with highly integrated capabilities.

Based on OpenTAP for maximum interoperability and longevity
CAN Monitoring and Testing
There are many types of communication buses in a car today – legacy interfaces present in vehicle designs for decades, such as CAN and LIN, alongside more modern interfaces such as automotive Ethernet and multiple wireless interfaces. Monitoring the traffic on those buses, and actively logging and testing that traffic is required to ensure proper functioning of these critical communications interfaces.
OpenTAP powers the Keysight AP0400A, a test instrument offering four channels of CAN FD to support four high-bandwidth CAN FD networks with 100% utilization at 8 Mb/s data rates on all channels. The AP0400A is fully isolated from the PC, which is uncommon on low-cost interfaces. The isolation feature resolves grounding issues or noise affecting the PC. The AP0400A is electrically hardened to survive abusive environments, including reverse battery and electrical transients.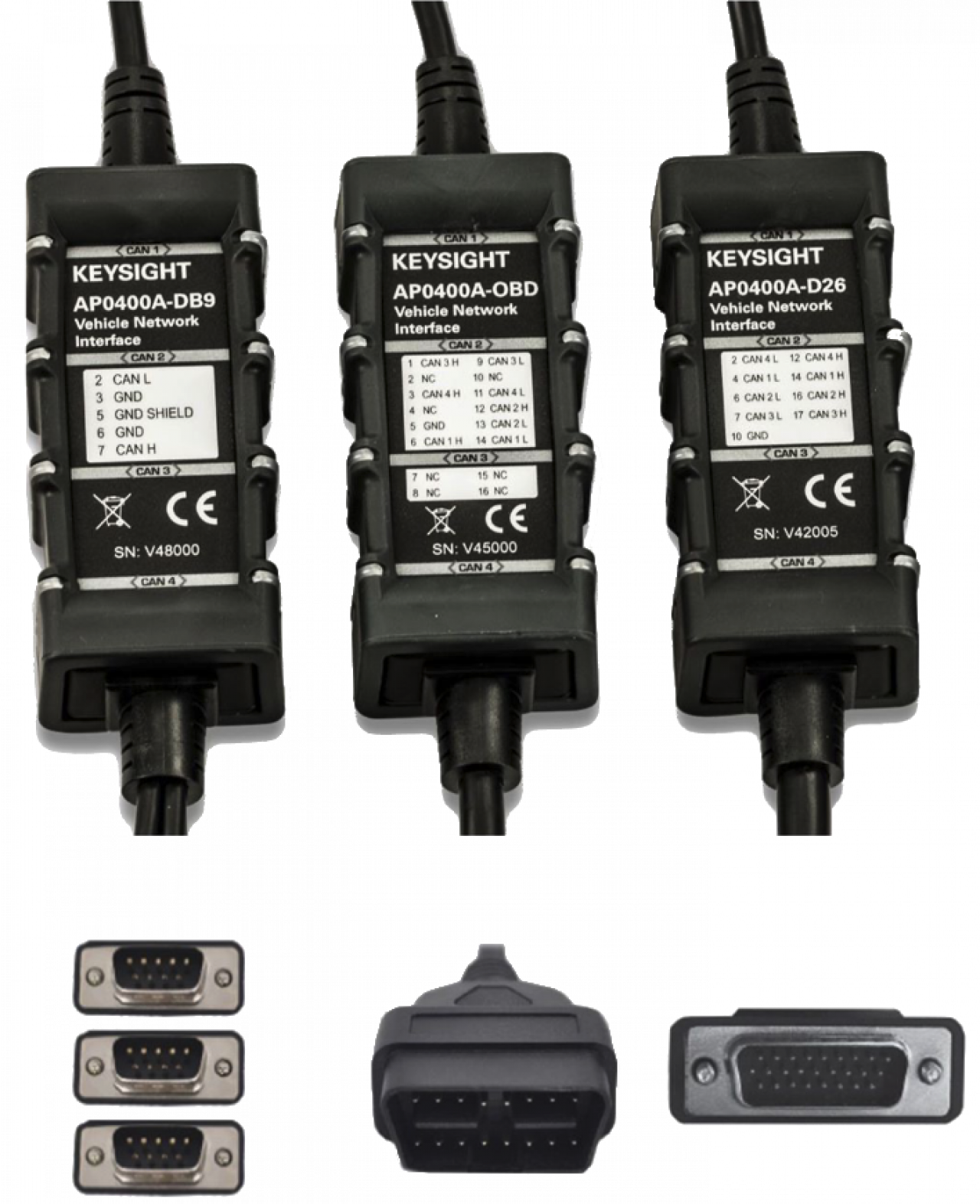 With the optional AP00000A Vehicle Spy software, you can turn the AP0400A into a powerful vehicle bus analyzer for monitoring messages. Vehicle Spy can also filter traffic; decode message data; build scripts; simulate nodes; create GUIs to control, log, and view data; and build graphical data displays
built on OpenTAP technology

supports 4x CAN or CAN FD channels with double-buffered CAN transmission

delivers accuracy of 25 nanoseconds with 64-bit time-stamping

lets users control the device with AP00000A Vehicle Spy software or by external software using three open APIs: neoVI DLL, SAE J2534, and TMC RP1210 A/B

support connections: DB26, 4x DB9, or a single OBD
C-V2X Automotive Network Test Platform
Modern vehicles are increasingly dependent upon both wired and wireless networking, across in-vehicle ECUs (Electronic Control Units) and other subsystems, among vehicles, and between vehicles and supporting infrastructure. Reliable network connections are essential to navigation systems, smart city applications, Advanced Driver Assistance Systems (ADAS) and fully autonomous vehicle (AV) functioning.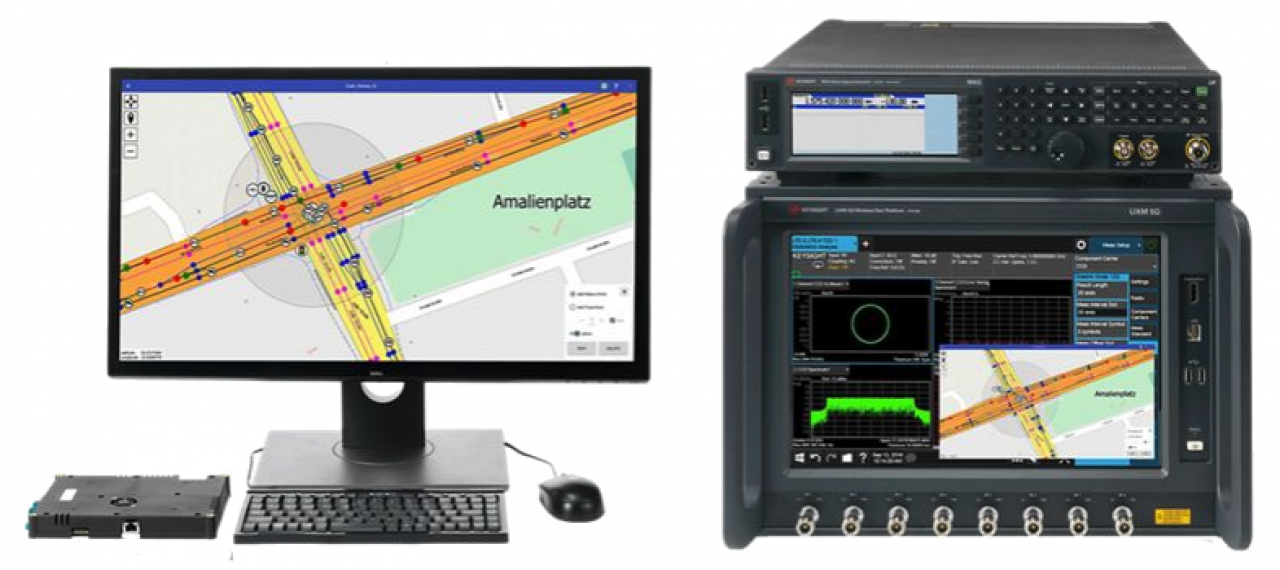 The Keysight C-VX2 test system offers vehicle manufacturers and their supply chains a test platform that meets all automotive industry requirements for comprehensive testing. The Keysight's C-V2X test solution, built on OpenTAP, targets both protocol testing and functional testing of a range of network interfaces, supporting end-to-end design and test, from the physical layer to the application layer and across the entire workflow - from simulation to design to verification. 
Building on OpenTAP helps participants in the automotive ecosystem meet goals for quality, performance and safety
Simplify C-V2X protocol and RF measurements with an intuitive user interface

Utilize an advanced 5G measurement platform

Measure Rel14 C-V2X now and be future-ready for 5G NR V2X

Be ready for C-V2X conformance testing
The test system follows a holistic approach to testing to
Cover RF, protocol and application-layer testing with a single OpenTAP-based platform

Address protocol and functional testing of the Uu and PC5 interfaces

Characterize transmitter performance: power, error-vector magnitude (EVM), frequency accuracy, in-band emissions, adjacent channel leakage ratio (ACLR)

Perform detailed receiver testing: sensitivity, maximum input level, adjacent-channel selectivity
Cybersecurity Penetration Testing
The Keysight SA8710A Automotive Cybersecurity Penetration Test Platform provides a complete OpenTAP-based automotive cybersecurity solution from the hardware level through all layers of the OSI stack. The automated end-to-end device security testing cover all access interfaces on a platform that to detect and fix vulnerabilities quickly and efficiently and builds on Keysight's UXM platform, Ixia Security expertise, and PathWave Lab Operations platform for test case management and Regression testing.
The Penetration Test Platform is highly scalable platform enables validation of the robustness of ECUs, TCUs, subcomponents, and the entire car against cyber-attacks.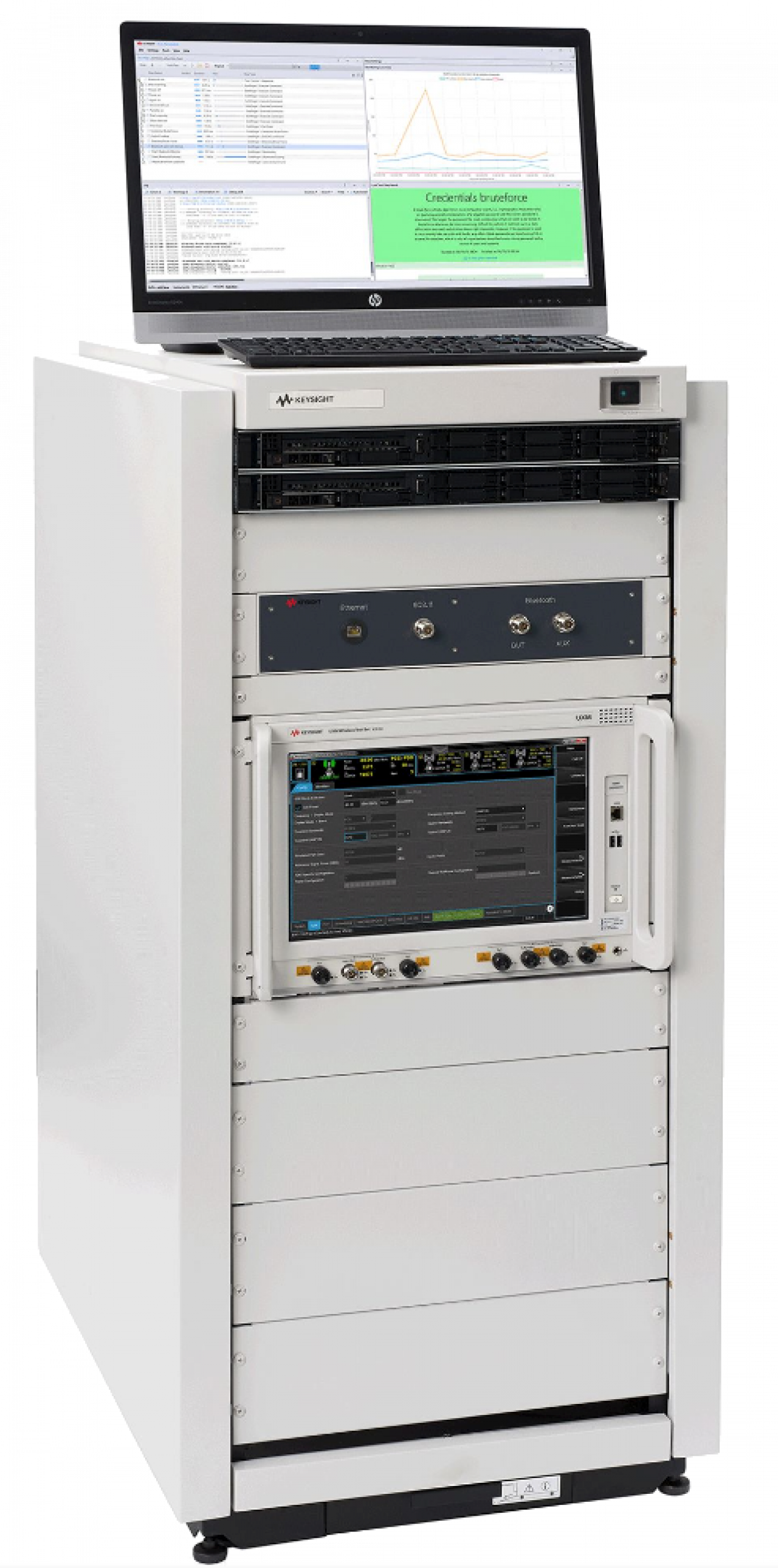 The combination of Hardware plus Software plus Services
Hardware that connects to the DUT via all relevant interfaces

Software that runs attacks against (exploits) the various interfaces
Regression testing and enterprise level management promotes
Saving discovered found vulnerabilities for re-use

Integration with the Keysight PathWave Lab Operations platform
Integration with customer enterprise platforms
Cloud and database services

Customer-proprietary test harnesses and test sets
Conclusion
Keysight and OpenTAP ecosystem partners enjoy the flexibility and openness of the OpenTAP platform. Embedding test automation in off-the-shelf test equipment and also in end-user products enhances the reliability of those systems and the products they interact with. Stay tuned for more blogs and announcements highlighting OpenTAP applications and products built with open source test automation.